Transitions are a normal part of development, and will be experienced by all children at some point in their lives. Some transitions are planned, others are sudden and unexpected. And as we head into the new school year, most kids will be preparing for some kind of transition, whether that be the start of kindergarten, the transition to high school, adjustment to a new year level, or the move to a new school.
Resilience can be defined as the process of thriving in the face of adversity and challenging life events [1]. The capacity to cope with change is an important protective factor for students, and supports their mental health.
Resilience does not mean a life without emotional pain. Instead, resilience is about adapting well in response to stress, and developing skills to manage emotions when they arise. 
Parents and educators are well placed to support children through stressful life events, to help them develop the resilience skills they need to adapt and bounce back. 
Supporting resilience by considering individual differences
While some students will be excited about the prospect of a new school or class, we can't expect all kids to jump into these experiences with exuberance and vigour.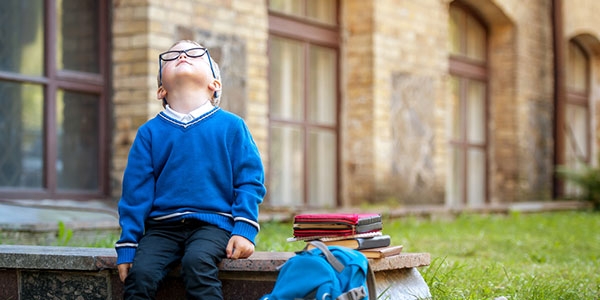 The way in which children respond to new situations is influenced by their temperament. Some children are naturally drawn to novelty from an early age, and will seek out stimulation and excitement. Others are more tentative in new situations, and prefer to sit back and observe their environment. Similarly, some children are more sensitive to emotional stimuli, and may require more assistance from adults to regulate their emotions.
Students will do better when the expectations, demands and opportunities of the environment are well matched to their individual characteristics [2]. By considering the temperament of each child, parents and teachers can adapt the environment to suit the specific needs of that child.
A number of other factors can influence how a child responds to a new school or classroom. Bullying and problems with social skills can make the transition a bumpy one. Academic difficulties can also impact on a child's adjustment. Children who struggle with school work may feel anxious about learning and have a poor sense of self-efficacy. Those with a history of trauma or significant loss may find transitions particularly challenging.
In some cases theses difficulties can result in a refusal to attend school, increasing the risk of further disadvantage [3]. 
However, it is important to keep in mind that most children will take time to adjust to their new environment, regardless of their temperament and life circumstances. 
Enhancing resilience by preparing them for change
Kids will feel less overwhelmed if they know what to expect from their new environment. Clinical Psychologist Dr Laura Markham provides some tips for easing children into the transition to a new school year. She suggests talking to them about how things might be different in their new school or classroom. Attend orientation activities, and organise for them to meet new teachers and classmates where possible. Talk to school staff about their school's systems and expectations. For children who suffer from separation anxiety, it can help to set up a parting ritual and practice saying goodbye.
It can also be good to discuss the opportunities offered by a new year or school. In cases where children have been the target or the perpetrator of bullying, for instance, a new year provides the chance for a fresh start. 
Building resilience by responding to emotions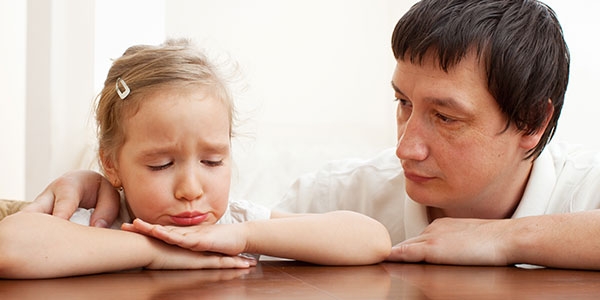 The transition to a new school can involve loss and grief. Children may feel sad about leaving their old classroom, teachers or peer group. They may also feel anxious, uncertain and apprehensive about the future. The school community is a source of stability for many students, and being removed from this familiar environment can be a big deal. 
Parents and educators can help children to understand that big emotions are a normal response to change. 
'Emotion coaching' is a parenting style that has been linked to positive social and emotional outcomes in young children [4, 5], and is now being adopted by teachers to help manage difficult behaviours and emotions at school [6]. This communication style is based on empathy, awareness and acceptance of emotions, and providing guidance around problem-solving and appropriate behaviour. 
Rather than jumping straight into fixing the problem, spend some time exploring the child's emotional experience. Once they have acknowledged and named their emotions, and have had these emotions validated by a trusted adult, then children can start to make sense of their experience and develop their own strategies for managing it. Emotion coaching is informed by attachment theory and is a practical way to build stronger relationships in the classroom and at home.
How resilience programs for schools can help children cope with change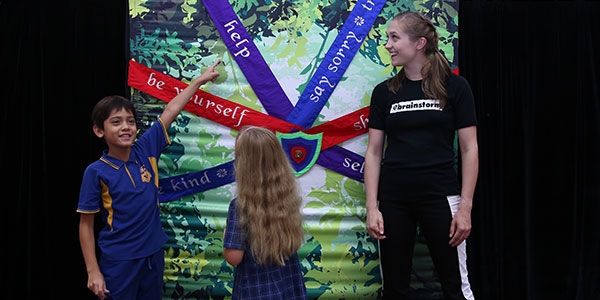 Parents and educators can help children deal with transitions by providing  information about emotional and social skills. Kids need guidance and practical tools to help build confidence, and remain resilient in the face of stress. Initiatives such as reachout.com and KidsMatter offer good resilience resources for students, parents and teachers. 
Brainstorm Productions also provides kids with clear, simple strategies for coping with hardship and change, through their school theatre productions.
Being Brave is one of Brainstorm's mental health programs for primary schools. It looks at bravery through the eyes of six different characters, who are each facing their own challenges, including family separation, bullying, bereavement, migration and displacement . The characters learn that being brave is not about physical strength or putting on a 'brave face', but about sharing stories, keeping memories, showing feelings and living life.
Buddies is another theatre production for primary schools that gives kids practical tools for making and keeping friends. Lucy and Charlie find themselves trapped inside a video game, where they must learn the secrets to friendship in order to survive. They find out that helping, sharing, listening and being yourself are important steps to building lasting friendships. They also learn the value of honesty, kindness, loyalty and self-control, and understand the power of friendship for getting through big challenges.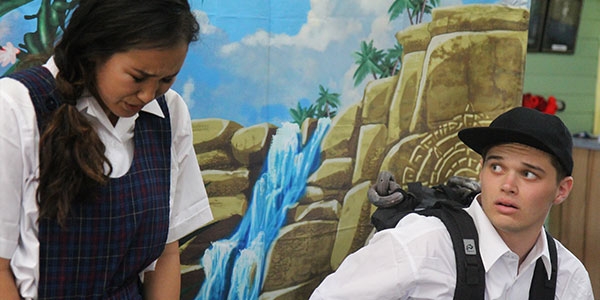 Other resilience programs for primary schools include The Protectors, which empowers children to be assertive and keep themselves safe in the playground and online. The Magic Words helps students successfully navigate the social world, particularly those who are struggling with their emotions and behaviour, by fostering manners, empathy and respect.
And while students, parents and teachers are preparing for another school year, so are the Brainstorm actors. They are learning and rehearsing shows that they will tour across the country in 2018. The creative team is preparing the actors for the challenges ahead, including visiting new schools, meeting new teachers and students, and performing to a diverse range of audiences every day. The Brainstorm actors will be drawing on their own resilience skills in the lead-up to the new school year. 
Brainstorm is now taking bookings for their resilience programs for schools. For more information, go to www.brainstormproductions.edu.au.
References
[1] Australian Government & Beyond Blue. (2013). Rubber band kids: KidsMatter and Resilience. KidsMatter: Australian Primary Schools Mental Health Initiative. Accessed on 22/01/18 from www.kidsmatter.edu.au/primary/KidsMatter-and-resilience.
[2] Shiner, R.L., Buss, K.A., McClowry, S.G., Putnam, S.P., Saudino, K.J., & Zentner, M. (2012). What is temperament now? Child Development Perspectives, 6, 436–444.
[3] Elliot, J.G., & Place, M. (2017). Practitioner review: School refusal: Developments in conceptualisation and treatment since 2000. The Journal of Child Psychology and Psychiatry, Early View (Online version of record published before inclusion in an issue)
[4] Gottman, J, & DeClaire, J. (1998). Raising an Emotionally Intelligent Child: The Heart of Parenting. New York, NY: Simon & Schuster. 
[5] Wilson, K. R., Havighurst, S. S., & Harley, A. E. (2012). Tuning in to Kids: An effectiveness trial of a parenting program targeting emotion socialization of preschoolers. Journal of Family Psychology, 26, 56-65.
[6] Rose, J, Gilbert, L, & McGuire-Snieckus, R. (2015).  Emotion coaching: A strategy for promoting behavioural self-regulation in children/young people in schools: a pilot study. The European Journal of Social & Behavioural Sciences, 13, 1766-1790.