Yesterday we hit the ground running as we celebrated the tenth R U OK?Day across the country. R U OK?Day is a national day of action dedicated to reminding everyone that every day's the day to ask "Are you OK?" and support those struggling with life. As the R U OK? School Partner, R U OK?Day is about inspiring school students to make a difference by having meaningful conversations with friends and family, and talking to a trusted adult if they or someone in their life needs help.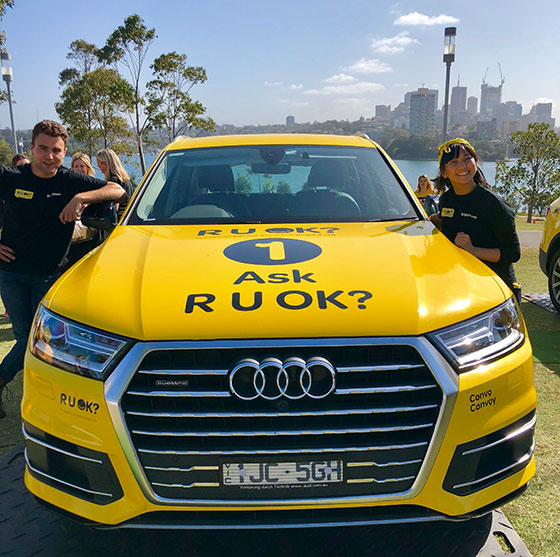 A recent national omnibus survey commissioned by R U OK? revealed one in three people don't feel comfortable asking the question. Our team of professional actors work with students to give them the skills, motivation and confidence to help someone in their life who might be doing it tough. This R U OK?Day we had five teams on the road performing a wide-range of wellbeing theatre shows and educating primary and high school students on how to ask "Are you OK?".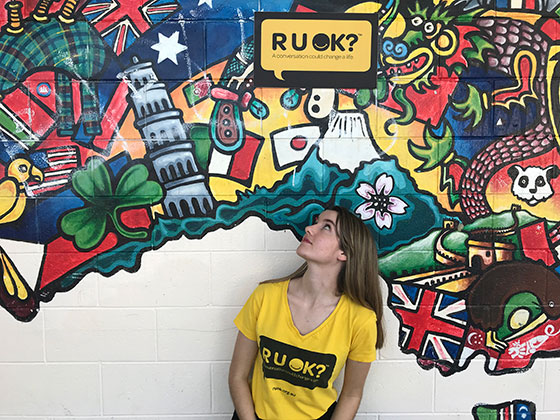 In Sydney, Rachel and Grady performed Being Brave at Regent's Park Public School in the morning followed by an afternoon performance of Verbal Combat at James Meehan High School. Rachel and Grady talked to the students about how to express their feelings and support their friends, and where they can go for help.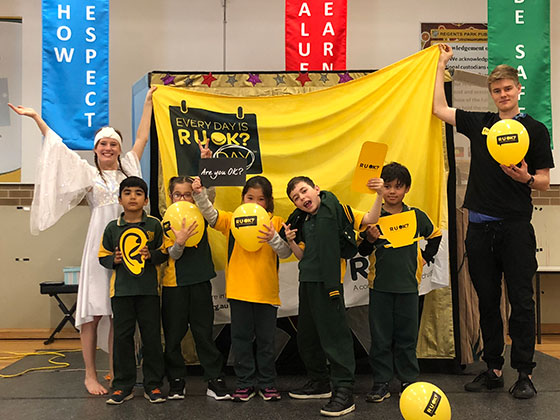 Lachlan and Eve performed Wired at Merrimac State High School on the Gold Coast, a performance that helps students identify the signs of anxiety and depression, and provides information about the supports available. Following the performance, Lachlan and Eve explained R U OK?'s four steps on how to ask "Are you OK?":
Ask R U OK?
Listen with an open mind
Encourage action 
Check in
You've got what it takes. Watch as Eve explains these four simple steps: 
For more conversation tips, visit the 'How to Ask' page at ruok.org.au/how-to-ask 
In Melbourne, Thomas and Lauren performed The Protectors at Somerville Rise Primary School, helping students to have empathy and build meaningful connections with the people around them.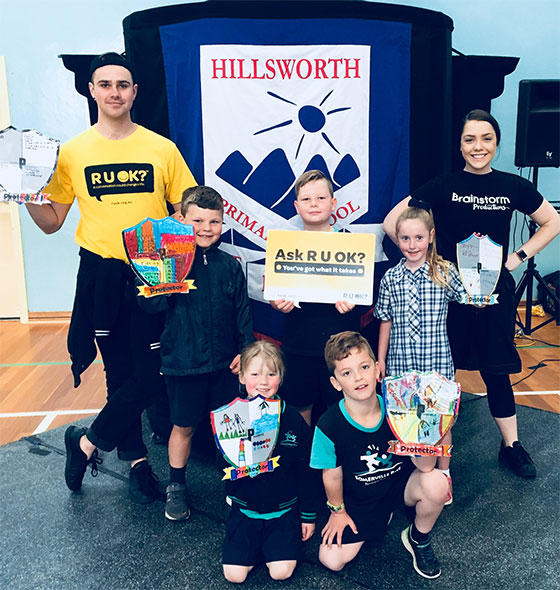 Back in Sydney, Rachel and Jake performed to two schools in Western Sydney. First up was a performance of The Flipside at Beverly Hills Girls High School, followed by two performances of The Magic Words at St John Vianney Primary School in Greenacre.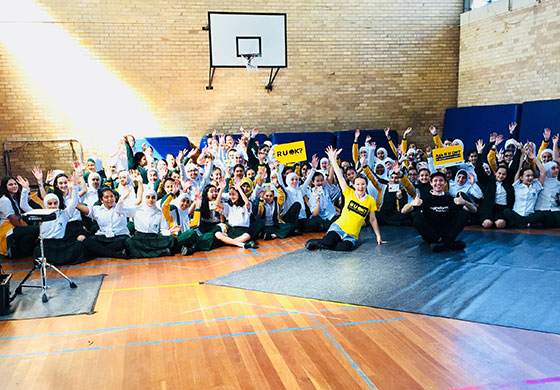 Brainstorm Productions founder, Jenny Johnson, and two Brainstorm actors, Tom and Lisa, also had the great pleasure of attending the official R U OK?Day event in Sydney at Barangaroo Reserve. While back at Brainstorm Productions HQ, we had an R U OK?Day morning tea complete with delicious yellow cupcakes and an R U OK? cake.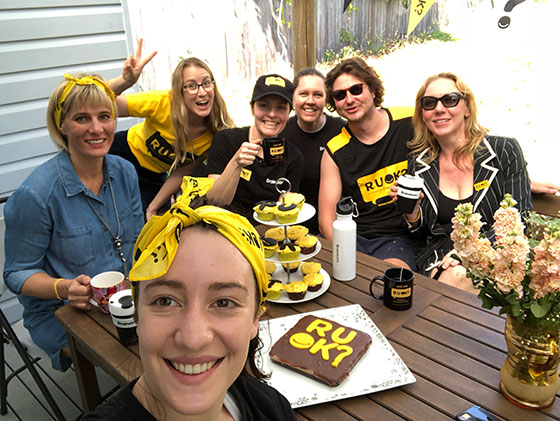 As part of our role as the R U OK? School Partner we're committed to championing the R U OK? message not only on R U OK?Day but every day. Throughout 2018 we have inspired countless Australian school students to start a conversation with anyone they are worried about including friends, family members and other students. To find out more about R U OK? visit ruok.org.au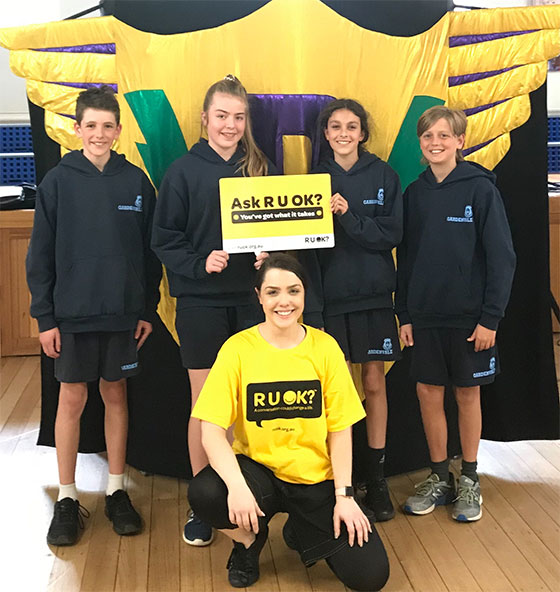 Finally, thank you to everyone who joined the conversation on R U OK?Day 2018 and remember you can make every day R U OK? Day by staying connected and being a good listener. Look for the signs that someone is struggling and don't be afraid to ask the question – it could change a life! 
Like to book a Brainstorm Productions show for your school? Click here.  
About R U OK?
R U OK? is an Australian suicide prevention charity. Its mission is to inspire and empower everyone to meaningfully connect with the people around them and to support those struggling with life.