In 1983, two educators set out to create a theatre company that would not only entertain and delight young audiences, but would also tackle some of the major social issues of the time, including bullying, violence, and physical and emotional health. Fast forward 40 years and Brainstorm Productions has become one of Australia's most experienced and respected educational theatre companies, reaching more than 260,000 students every year.
When they founded Brainstorm Productions in the early 1980's, Jenny and Paul Johnson were both teaching students in primary, secondary and tertiary settings. Paul was also working as a school counsellor in the NSW public system and could see the need for engaging prevention programs to build resilience and protective behaviours. Motivated by a shared passion for storytelling, they saw a unique opportunity to introduce purposeful live theatre programs into the health and wellbeing curriculum of Australian schools.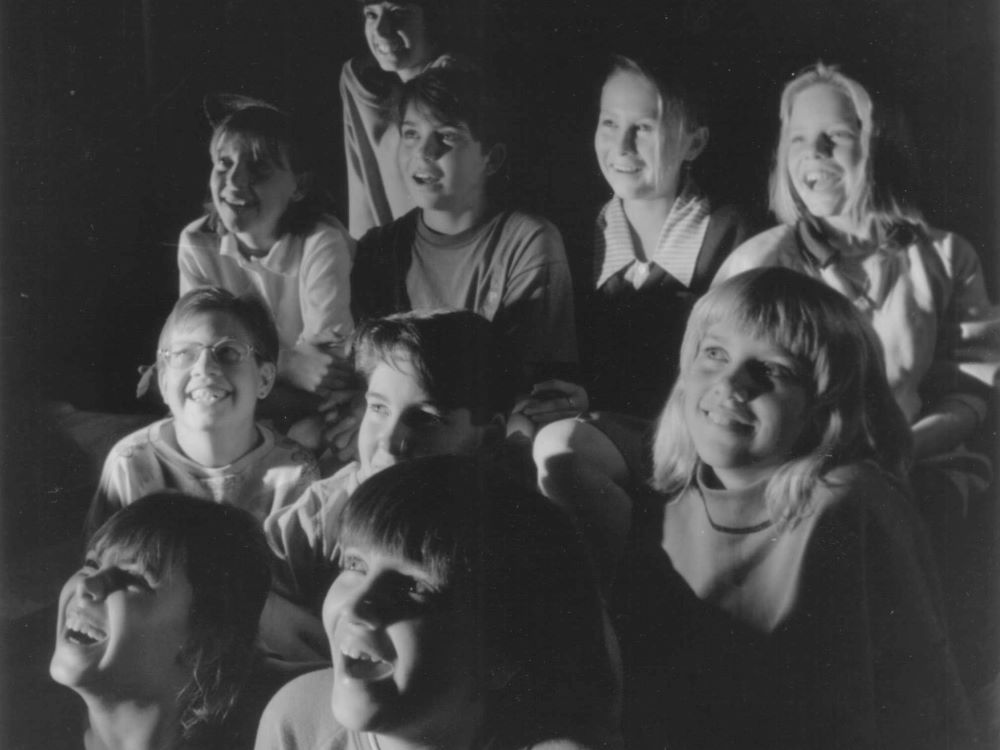 With their combined experience in education, drama, communication and social sciences, and with the support of the NSW Department of Health, Jenny and Paul went on to create a number of successful health promotion campaigns and live theatre performances for schools. These early shows addressed issues such as physical health and wellbeing in primary schools, and risk-taking, alcohol and substance misuse in high schools.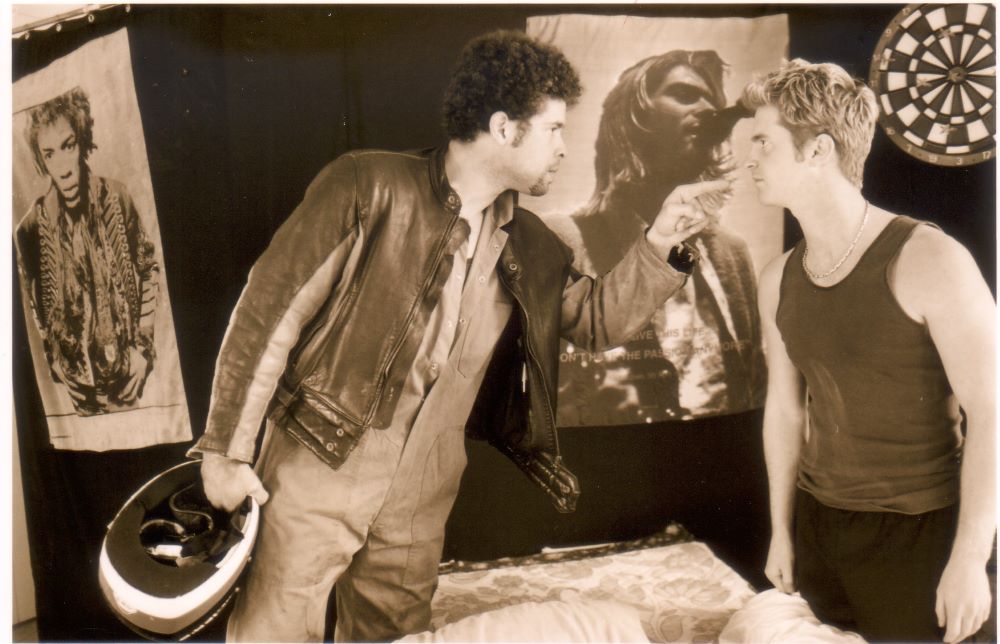 The making of an independent theatre company
The organisation was kickstarted in 1990 with a $10,000 grant from the Australian Government's Office of the Status of Women. The grant was provided to create a program that focused on issues affecting young women; including domestic violence and sexual harassment. The highly successful program was called 'Sticks & Stones' and continues to this day in a modified and updated version, with separate performances for Years K/P-6 and Years 7-11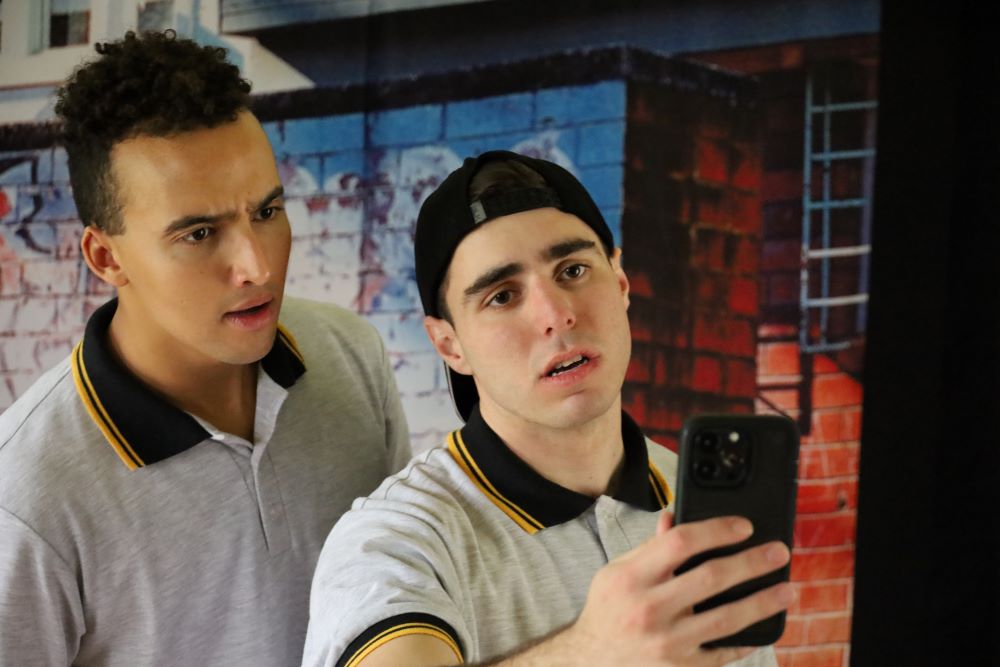 Jenny took over in the late 1990s and became the Artistic Director and lead writer for the company. Following the success of 'Sticks & Stones', Brainstorm Productions developed a range of curriculum-aligned programs, in collaboration with students, educators, creatives and mental health professionals.
Over the next decade the company established itself within the growing landscape of bullying and student wellbeing programs, and by 1997 the organisation had expanded to include Victoria, Queensland, South Australia and the ACT. Brainstorm's contribution to student wellbeing was also recognised with a number of awards, including the Department of Criminology's Violence Prevention Award and the STAAR Stop School Bullying Award.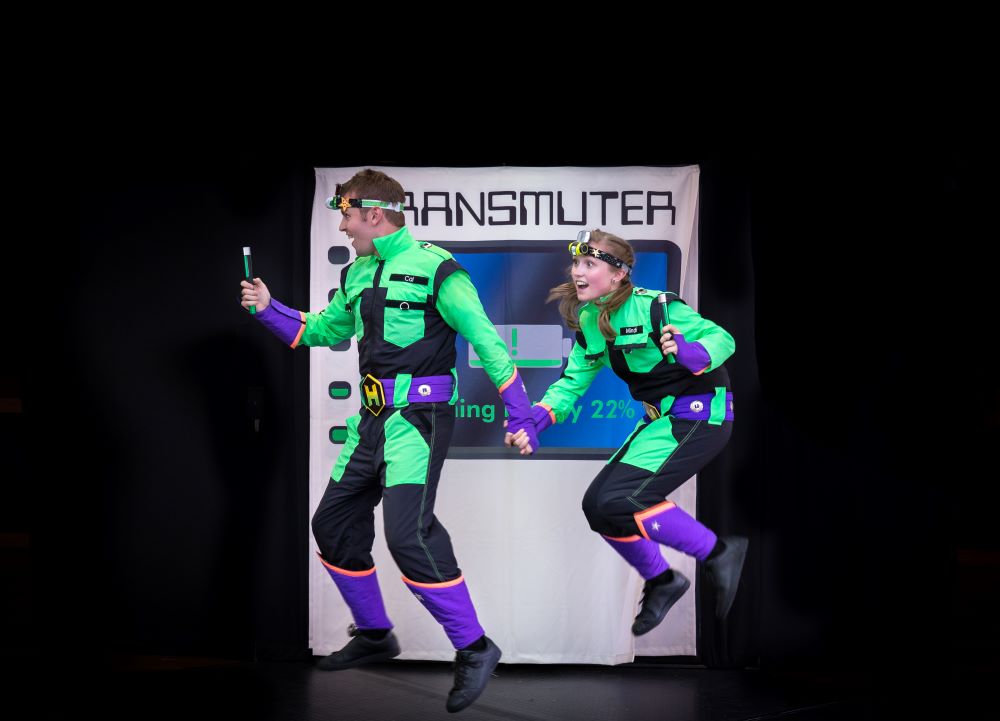 Outside of the initial grant, the company has never received further government funding or commercial sponsorship, and remains independent and unfunded to this day. 
Putting people at the centre of business
Jenny believes the success of Brainstorm Productions is largely due to the dedication of the team. She has always surrounded herself with talented, positive people who genuinely want to make a difference: "Our young actors, the admin staff and our creative team – they all want to be involved in doing something worthwhile and meaningful."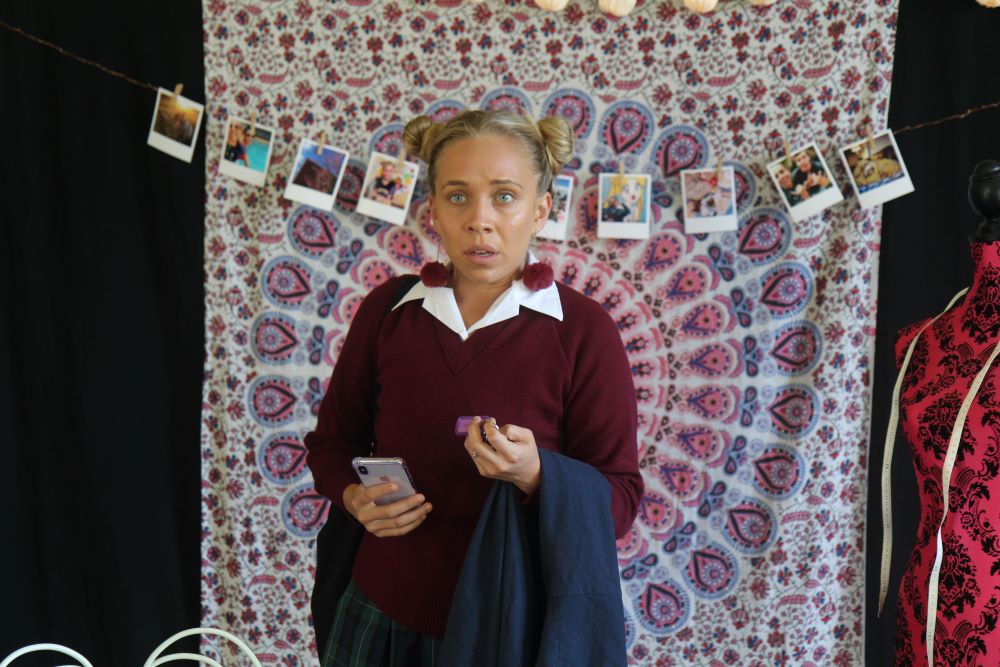 Jenny also understands the importance of being flexible and evolving in response to the changing needs of Australian students, and prioritising the health and wellbeing of the team. In the early 2000's, Brainstorm developed its first cyber safety program, amid growing concerns around students' technology use and the emergence of cyberbullying and online abuse. Cyber safety has since become one of the three pillars of the Brainstorm program, along with bullying and student wellbeing, with the understanding that 'online' and 'offline' wellbeing are now intrinsically linked. The company's ability to support its staff and bounce back after the COVID-19 pandemic is another example of how strong leadership has contributed to the company's resilience and integrity.
The universal power of storytelling
In the midst of all these changes, Jenny often reflects on the universal themes of the shows. "The need for connection and acceptance, to be appreciated and understood. To be part of a community that is caring, kind and respectful. The hero's journey and the belief that we can all change our behaviour, if we're just shown the way." With so much division and loneliness in the world, theatre can really bring people together. "When an audience enters the room, they enter as individuals" Jenny explains. "But through that shared experience something magical happens…the human experience is laid bare, we feel empathy and compassion, and we can see ourselves and the world through a different lens. It's a very unifying experience."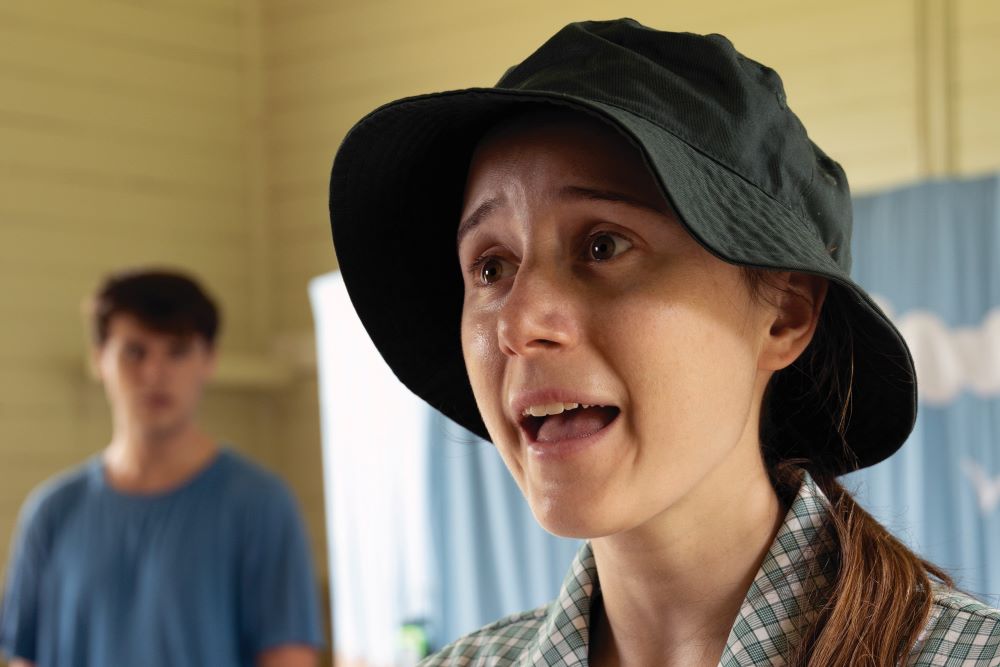 Jenny continues to be inspired by children and young people, and their wellbeing remains at the core of everything she does. "I still get overcome when I hear about a child being left out, hurt or upset. They have so many challenges and information thrown at them and they're incredibly resilient. When I speak to young people who are standing up for each other, for the planet and for what they believe in…I feel very hopeful. It drives me to keep doing this work."
That includes the professional young actors who continue to breathe new life into the performances year after year. "They get up each morning and front up to a different school, a different venue and a completely different cohort of students, and they deliver the show with heart" says Jenny "I'm very proud of what our actors are able to achieve."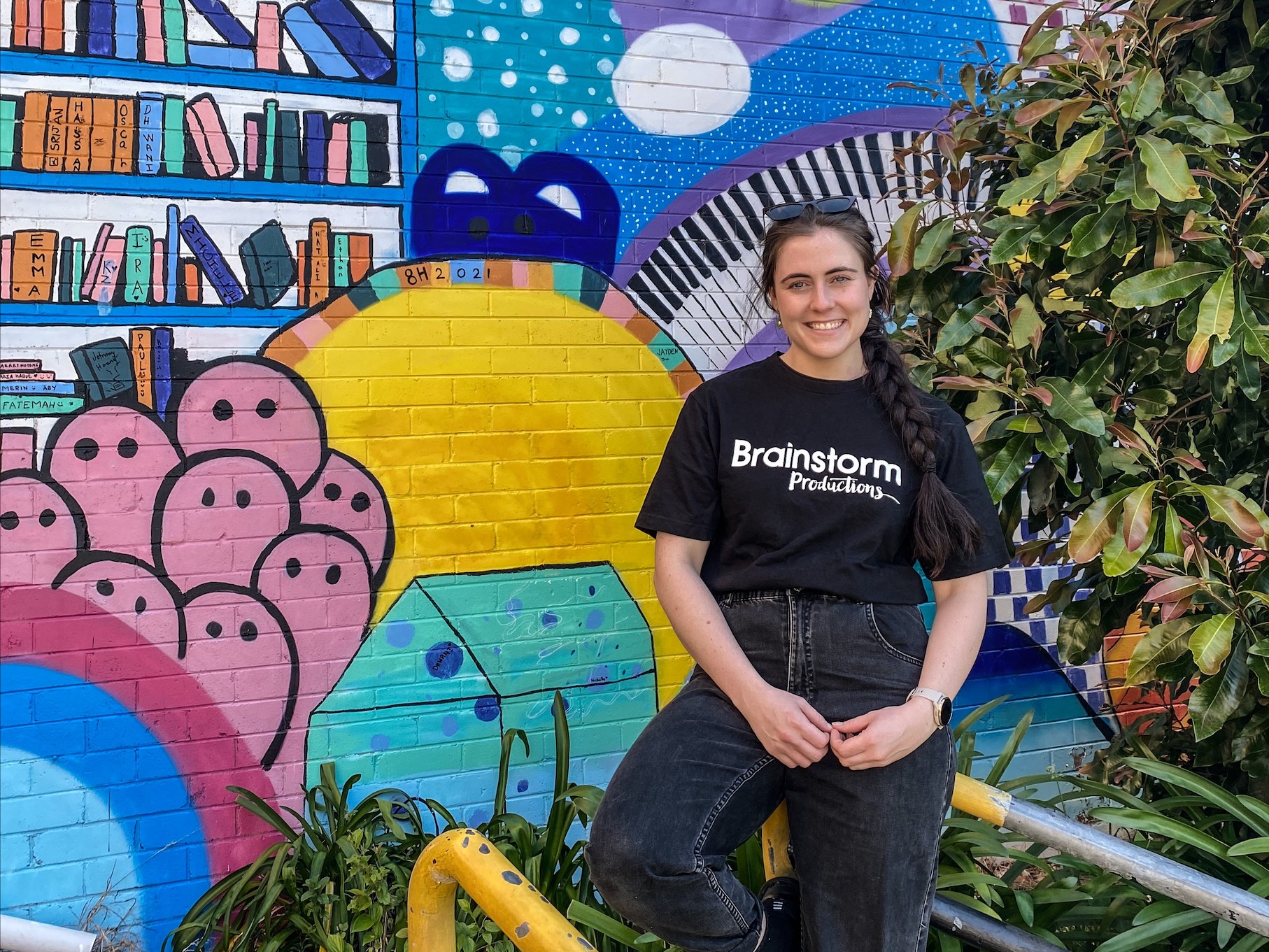 Today Brainstorm Productions is thriving. The company is endorsed by the eSafety Commissioner as a Trusted eSafety Provider, an official R U OK? School Partner and was recently listed on the Victorian Department of Education's Schools Mental Health Menu. They have a permanent clinical psychologist on board, who collaborates with Jenny and other educators to develop and update the scripts and classroom resources, and ensures all content is safe, resilience-focused and evidence-informed.
Schools are increasingly looking for wellbeing programs that will engage their students and facilitate discussions around tricky topics. With a strong track record, good forward planning and a dedicated team behind them, Brainstorm Productions is looking forward to an exciting future.