We've had a bumper few weeks celebrating National Day of Action against Bullying and Violence on 15 March 2019 followed by Harmony Week on 17 to 23 March 2019.
Standing side-by-side with school students across Australia, we marked the ninth National Day of Action against Bullying and Violence by promoting this year's theme of 'Bullying. No Way! Take action every day'.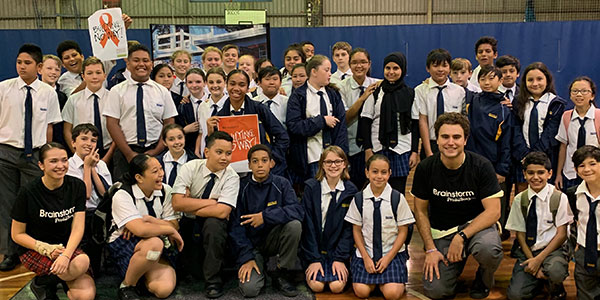 This is an important day for schools to focus on bullying prevention and the role students can play in creating a safer school environment and building more respectful relationships. Using theatre, Brainstorm Productions anti-bullying programs are designed to paint a powerful picture of how students can help stop bullying at school and online.
Actors connected with students on an emotional level by helping them to reflect on the personal ramifications of bullying, the importance of empathy and what they can do to help themselves and other students. This was achieved by acting out real-life bullying experiences that young people can relate to including bullying in the playground, cyber bullying and bullying on social media.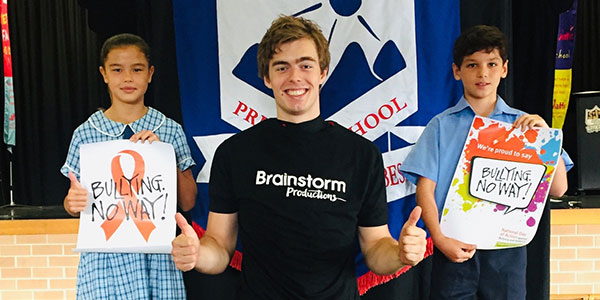 Our range of primary and high school anti-bullying programs, which tour throughout the full school year, are intended to motivate students to believe in themselves and to spark a conversation that empowers young people to take action against bullying. Whether it's being more inclusive, looking out for vulnerable students, being an upstander, rejecting peer group pressure or addressing conflict face-to-face before it escalates online.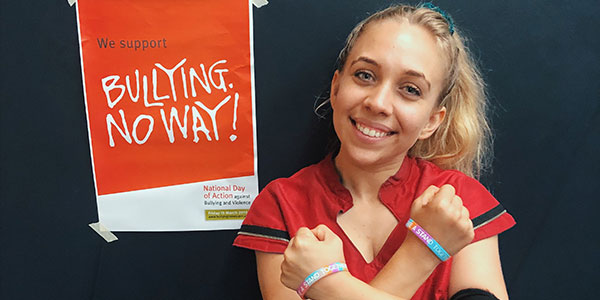 We'd like to say a big thank you to all the wonderful schools that invited us to perform our range of anti-bullying programs as part of their National Day of Action against Bullying and Violence activities on 15 March 2019.
Like St Mary's Coptic Orthodox College, who celebrated the NDA with a performance of 'Being Brave'.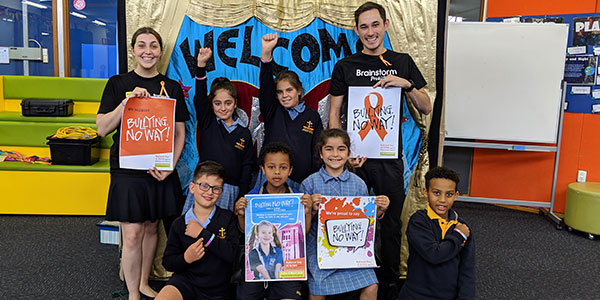 And Largs Bay Primary School in Adelaide, who sparked conversations about bullying in the lead-up to the NDA with a performance of 'The Human Race'.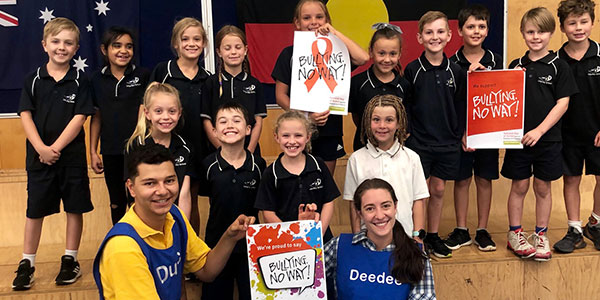 Avenues College in Adelaide took action against cyber bullying with 'The Flipside'.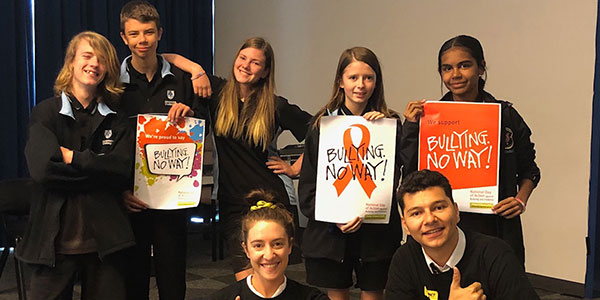 And our actors took a stand with students at Leumeah High School after their performance of 'The Hurting Game'.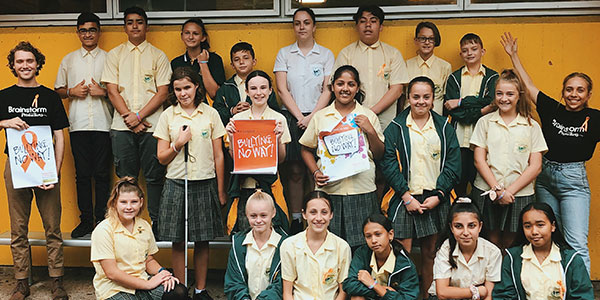 Following the National Day of Action against Bullying and Violence, Harmony Week took centre stage from 17 to 23 March 2019.
Once again Brainstorm Productions was proud to support the week by visiting students in NSW, VIC, QLD and SA to perform theatre that encourages inclusion and respect for diversity, with the aim of creating school environments where all students feel safe. Students and staff across Australia wore orange to celebrate Harmony Day on the 21st of March, a colour that signifies social communication, meaningful conversations and the encouragement of mutual respect.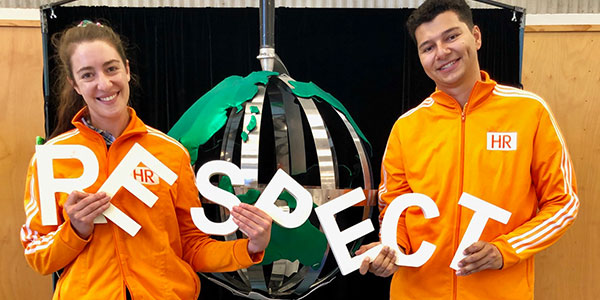 Students were encouraged to celebrate cultural diversity and kindness with performances of 'The Human Race', 'The Protectors' and 'Being Brave'. Championing the spirit of Harmony Day, actors helped students understand the benefits that diversity brings to them as individuals and as a community.
Holy Family Primary School Ingleburn enjoyed a performance of 'Saving Lil & Archie', which reminds students that we are all connected and everyone belongs.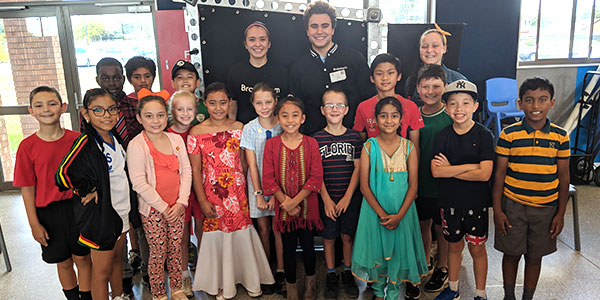 Our actors also got to meet other performers and community members, like the multicultural performers at Coomera State School.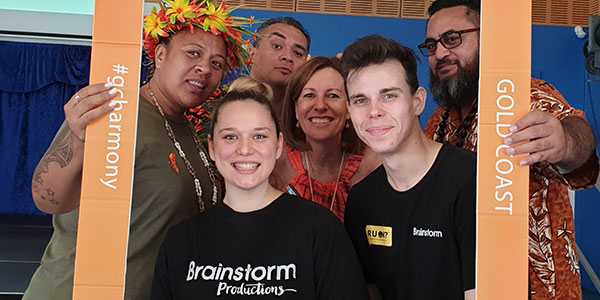 Harmony Week and National Day of Action against Bullying and Violence are two events we look forward to all year and we can't wait to do it all again in 2020!
If you would like to book a theatre performance for your school, please click here to contact us.