Transform your smartphone into a positive wellbeing tool by downloading the R U OK? mobile app Konnect. This handy app encourages you to hit the pause button and make time for your friends and family, with the aim of boosting emotional wellbeing. 
The world's longest study of happiness, the Harvard Study of Adult Development, determined that by embracing community and investing in our relationships, we can live longer and happier lives. However R U OK? research has shown that around half of Australians spend two hours or less of their weekly downtime connecting with the people who matter to them. Coupled with the current spike in depression and anxiety among young people this is a concern for both adults and children alike.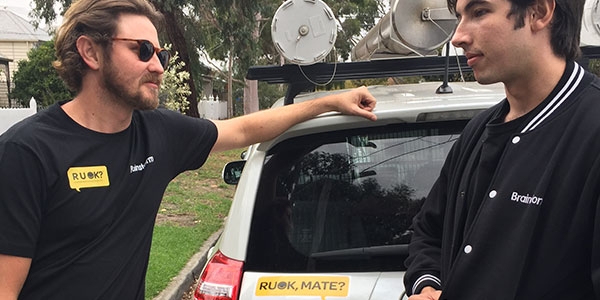 Dr Michael Carr-Gregg, a leading child psychologist, says "One in four young people at secondary school have a psychological problem and one in seven in primary. The major issues they worry about are coping with stress, coping with school, body image and depression."
R U OK? CEO Brendan Maher said the motivation behind the app was the need to get more people connecting and starting conversations with a simple tool that could be referred to at any time. 
"In today's world, mobile devices are a key platform to increase connections with most of us having a device at hand every day of the year. This app serves as a reminder of the many ways in which we can spend more time with those who matter to us, any day of the year, and check-in when they're struggling with life."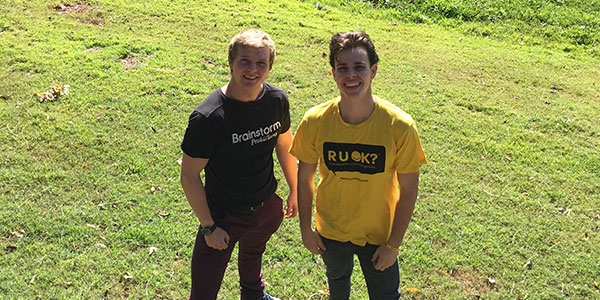 "We encourage those who are searching for ways to strengthen their relationships and support loved ones through tough times to consider the app for ideas on how to be more 'Konnected' than ever before," said Brendan.
The app is jam-packed with ideas on how you can create more genuine connections through practical actions; examples include 'Back in touch', 'Walkie talkie' and 'Food + Friends'. In our hyper-online world, the importance of genuine offline connections is more crucial than ever, especially for school age children. Luckily, Konnect is suitable for all ages and users will receive a personalised certificate after completing four challenges to show how "Konnected" they've become.
Users can download the app from konnect.ruok.org.au 
Take the challenge and Konnect today!
Brainstorm Productions is the Official R U OK? School Partner.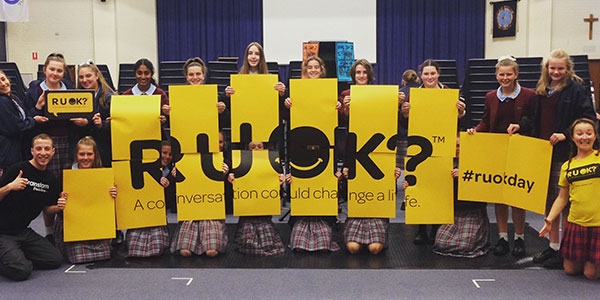 To view Brainstorm Productions range of student wellbeing programs, click here.