This week was Stay Smart Online Week, a week to raise awareness about cybercrime and how to reverse the threat. Cybercrime is a significant issue in Australia, with a colossal 6.09 million adults having experienced an online breach in 2017.*
With tech-use among students rapidly rising each year, internet safety education is vital. In fact, Roy Morgan Research found that 97 per cent of children under 15 had continual access to the internet. 97 per cent! 
 This is a fairly frightening statistic. Which is one of the reasons Stay Smart Online Week 2018 aims to not only help students and Australians become aware of the risks, but also to empower people to use technology responsibly and respectfully.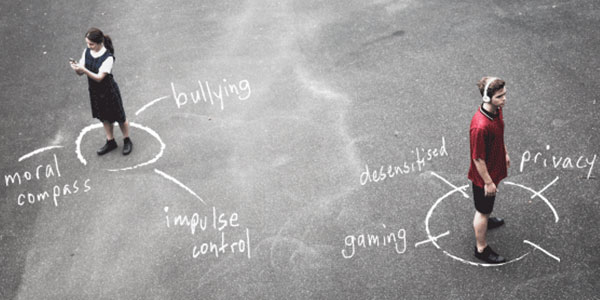 As we've done for many years, we are extremely proud to be a Stay Smart Online Official Partner. Not only do we work with students to help them manage their cyber security and understand the impacts of what can go wrong online during Stay Smart Online week, we're also certified to provide online safety programs by the Office of the eSafety Commissioner that run all-year-round. To view our 2019 schedule – click here.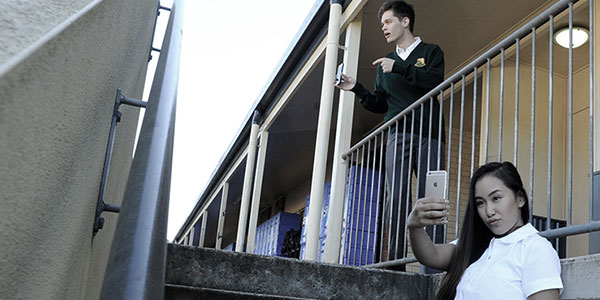 So what are some of the key steps you and your students can take to protect yourself online starting today? Here are four simple tactics to get your started:
1. Create strong passwords and use two-factor authentication
Lock hackers out with different passwords on all of your accounts.
Make them weird, wacky and memorable, but unique to you.
Don't forget to use two-factor authentication to make yourself extra safe.
2. Install the latest updates for your devices and apps
Update your phone, computers and apps to add new features, install bug fixes and fix security holes that could let cybercriminals in.
Take the time to install software updates as soon as they pop up. Better still, set your system to auto-update.
3. Know how to spot phishing scams
Some messages look super real by using well-known logos and branding.
They can be emails, SMS or come through social media.
If you receive a suspicious message do not click on any links or open any attachments.
4. Use public Wi-Fi safely
Turn off any auto-connect settings for Wi-Fi or Bluetooth on your devices.
Pay attention to which network you select. Cybercriminals set up rogue hotspots.
Avoid online banking or shopping, sending confidential emails or entering personal details like passwords or your credit card details.
Looking for more tips? Visit staysmartonline.gov.au/reversethethreat or click here to view our range of award-winning cyber safety programs for primary and high schools.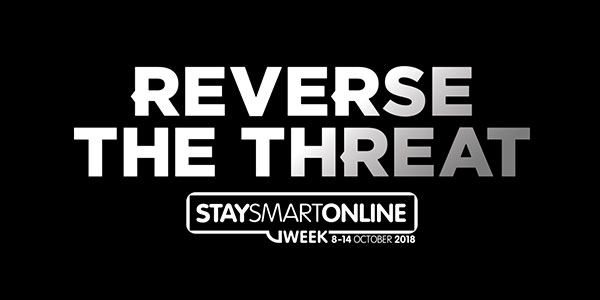 *Norton, Norton Cyber Security Insights Report Global Results, 2017