On Tuesday, 5 February 2019 we are celebrating Safer Internet Day.
Coordinated by the Office of the eSafety Commissioner in Australia and celebrated in over 130 countries, this year's Safer Internet Day theme is: 'Together for a better internet' and is designed to raise awareness about the safe and positive use of digital technology, and to explore the role we can all play in creating a better and safer internet.
As a certified provider of online safety programs by the Office of the eSafety Commissioner, Brainstorm Productions is proud to support Safer Internet Day 2019 and we'll be visiting schools across the country to perform our range of primary and high school cyber safety shows. 
Another way we'll be showing our support is with the Safer Internet Day selfie masks (as seen in the picture below). You can make your own masks, by clicking here to download the template. While they're fun, the masks are also designed to help kids understand the importance of online privacy.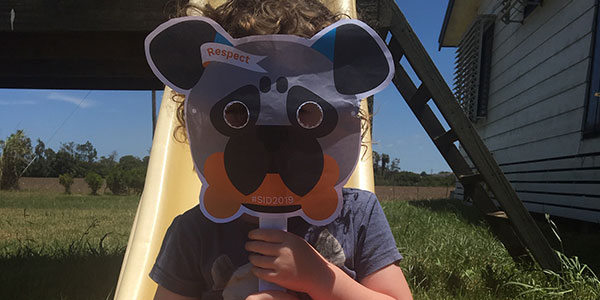 On Safer Internet Day and throughout 2019, we'll be performing our cyber safety theatre programs to not only equip students with the tools they need to become better digital citizens, but also demonstrate the real-life ramifications of negative online behaviour and how this can impact their cyber footprint and digital reputation.
Unlike conventional classroom lessons, theatre has the ability to connect with students on an emotional level and this approach helps them to develop a deeper understanding about themselves and their behaviour. This approach is both innovative and very powerful in instigating positive change in students online, as well as in their offline human interactions and relationships.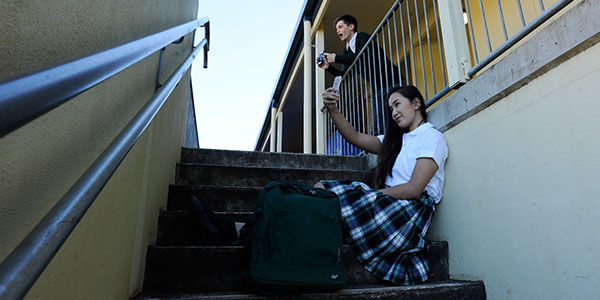 Alongside the Office of the eSafety Commissioner we encourage all Australians to support each other this Safer Internet Day by developing the critical skills required to successfully navigate the online world including:
Respect – I treat myself and others the way I like to be treated
Responsibility – I am accountable for my actions and I take a stand when I feel something is wrong
Reasoning – I question what is real
Resilience – I get back up from tough situations
Our actors are using the 4R's to tell us how they will be contributing to a better internet, with the Safer Internet Day Pledge Boards. Here Kiara and Isaac share their committment to making the internet a safer and more respectful place.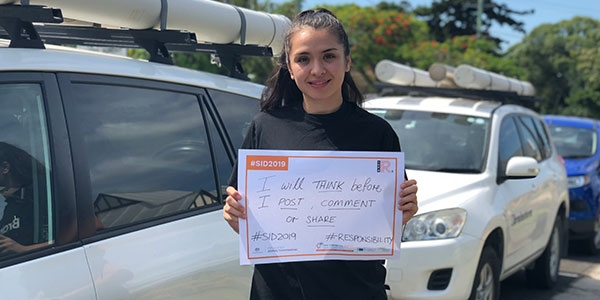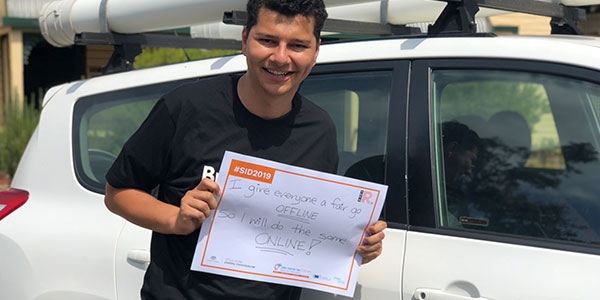 To find out more about Safer Internet Day or how you can get involved, visit esafety.gov.au/saferinternetday
To find out more about Brainstorm Productions cyber safety programs, click here.