The world has changed dramatically in response to the global COVID-19 pandemic. We are all adapting to a very different way of life and are spending a lot more time online.
As school students rely more heavily on technology for their learning and social interaction, cyber safety education is now more vital than ever. Teachers and parents are looking for resources that will help young people to navigate the online world in a safe, respectful and responsible way. They are also looking for ways to protect mental health and build resilience during this challenging time.
How can the eSafety Commissioner help?
In times of crisis we need organisations that are trustworthy, independent and reliable. The eSafety Commissioner is Australia's independent regulator for online safety and is the world's first government agency committed to keeping its citizens safe online. The eSafety Commissioner leads and coordinates the efforts of government, industry and not-for-profit organisations to safeguard Australians from online harms and encourage safer and more positive online experiences. They also have powers to investigate and take action in response to complaints of serious cyber bullying or abuse.
The Trusted eSafety Provider Program
The eSafety Commissioner recently launched their new Trusted eSafety Provider Program. The aim of the program is to give teachers confidence in selecting high quality cyber safety education programs for their students.
To be endorsed, providers must meet eSafety's standards for cyber safety education and cyber bullying programs for schools. Providers must demonstrate that they have the knowledge, experience and capability to deliver evidence-based cyber safety education, and be willing to collaborate with the online safety community by attending regular Community of Practice sessions.
Brainstorm Productions is proud to be endorsed as a Trusted eSafety Provider. We are committed to maintaining a high standard in all our cyber safety and cyber bullying programs for schools. Our programs are informed by current research and are aligned with the Australian Curriculum, the Online Safety Education Framework and the Australian Student Wellbeing Framework. We constantly review and evaluate our content, and maintain all safeguards required for working in schools, such as Working With Children Checks, insurance, risk management strategies and procedures for responding to student disclosures or distress.
While we have always been committed to these standards, schools can now be confident that these requirements are also being monitored under the Trusted eSafety Provider Program.
Cyber safety in the time of COVID-19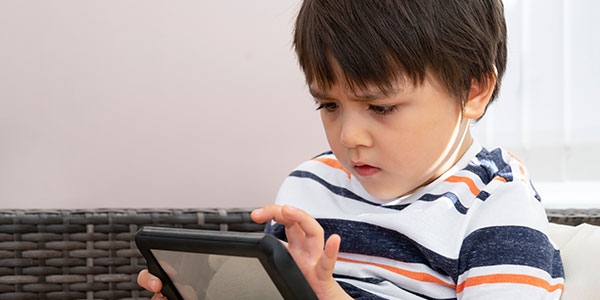 The eSafety Commissioner has experienced a surge in reports of online harms over the past month. They are concerned that children and young people are now more vulnerable to serious online risks, such as online exploitation, grooming, cyber bullying and abuse. According to UNICEF, the increase in online interactions may lead to more risky behaviours, such as the sharing of sexualised images, and may put children at greater risk of accessing harmful content.
During a recent Community of Practice webinar for Trusted eSafety Providers, the eSafety Commissioner Julie Inman Grant voiced concerns about an increase in digital inequity during the pandemic. Social and economic disparities between students, such as their access to technology and what their homes, clothing and family lives look like, may be amplified when students are learning from home. These inequities can make it more difficult for students to engage in learning and leave them more exposed to cyber bullying.
Many agencies are concerned about the mental health impacts of self-isolation, particularly on children and young people. At the recent Community of Practice session, Tony Fitzgerald from Kids Helpline told us their service has seen a substantial increase in contacts over the last month. Many of these contacts were about online concerns such as cyber bullying.
Keeping students safe while they're learning from home
Here are some tips for keeping children and young people safe as they spend more time learning and socialising online.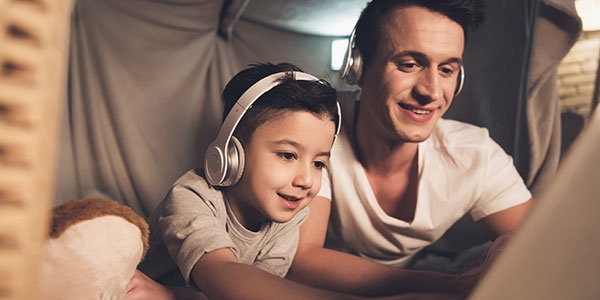 Start a conversation: Give children and young people a voice by starting an open conversation about online safety. Ask them about the issues that are worrying them now, and go from there. Young people will be more honest and open if they feel they are being heard. Check out the eSafety Parents page for tips on how to start the chat with your child.
Model safe online practices: Children and young people learn by watching how the adults in their life behave. The eSafety Commissioner reminds us that "just as we are all practicing social distancing and frequent hand-washing, so must we model responsible, safe and respectful behaviour online".
Check privacy and security settings: Parents can help protect their children by checking the safety, privacy and security settings on all their devices and ensuring software has been updated. Teachers can encourage online safety by allocating time each week for students to do a 'privacy and security health check' on all their devices and apps. Check out the eSafety Guide to learn how to protect personal information on the most popular games, apps and social media platforms.
Encourage help-seeking: Every young person should know where to go and who to talk to if they have a negative online experience. It's important that they understand they will not get into trouble or be judged if they ask for help. Schools should remind their students that school counselling and student wellbeing services are still available while they are learning from home, and there are always external support services available such as Kids Helpline, headspace and Youth BeyondBlue.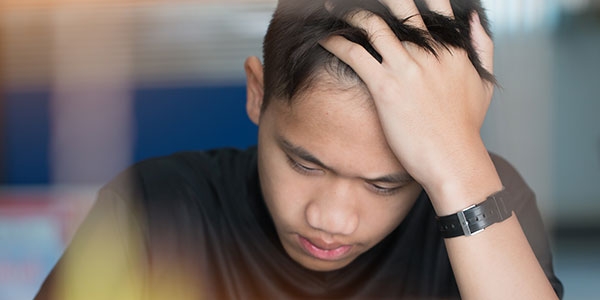 Report cyber bullying: Remind students that cyber bullying is never OK. The eSafety Commissioner recommends that cyber bullying incidents be reported to the site immediately, and that young people and their carers save screenshots of the material. If the material has not been removed from the site within 48 hours, young people or their carers can report serious cyber bullying to the eSafety Commissioner. They will provide support and assistance, and may have the power to have the material removed.
Access information from trusted sources: During a crisis, it's important to ensure the information we receive is clear, accurate and up-to-date. The eSafety Commissioner has released a new range of resources to help us all stay safe online during the COVID-19 pandemic. They also have classroom resources to support cyber safety for high schools and primary schools.
Theatre productions for schools offer a fresh approach to cyber safety education
Educational theatre can be used to start conversations about online safety and offer a creative addition to existing resilience programs for primary schools and high schools. School theatre companies like Brainstorm Productions present cyber safety education through a compelling narrative, immersing them in the story through music, soundscapes, theatrical devices and relatable characters.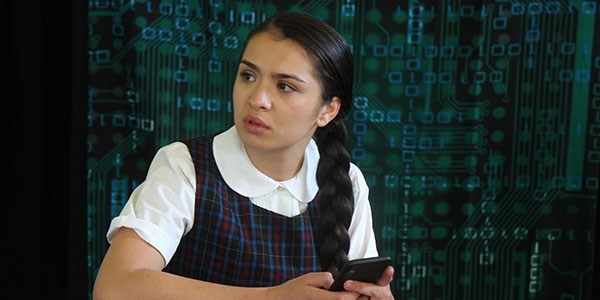 Brainstorm's cyber safety and cyber bullying programs take a strengths-based approach, providing students with practical strategies that are linked to the Curriculum and key areas of social and emotional learning. Our anti bullying programs for primary schools and high schools empower students to be responsible and respectful citizens, both online and offline.
Due to widespread school closures and social distancing measures, we are currently unable to visit schools in Term 2; however, we have retained our bookings for Terms 3 and 4 and will continue to follow the advice of government and health authorities so we can return to schools as soon as it is safe to do so.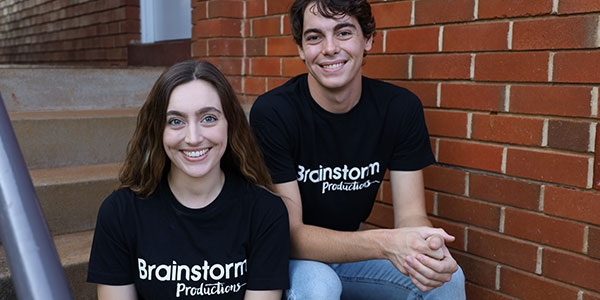 In the meantime, we are using this time to refine and update our material to ensure we are responding to the changing needs of students. In 2021 our school theatre productions will have an even greater focus on resilience and mental health, with practical strategies to help students cope with change and uncertainty.
Learn more about our primary school productions and high school productions, and read more internet safety articles on our blog.