Do you know how the people around you are really going? R U OK?Day is coming up on Thursday 9th September 2021. This year, we're encouraged to make a moment meaningful by asking "Are you OK?".
2021 has been a difficult year so far. Many of us have been affected by multiple lockdowns, social isolation and separation from loved ones. Loss of income and disruptions to career or study have created a lot of uncertainty about the future, especially for young people. Amongst all of these challenges, it can be hard to tell how someone is really going.
R U OK?Day reminds us to have regular, meaningful conversations with the people around us. When you start a conversation and ask the people in your life "Are you OK?" you are showing them that you care about their problems, no matter how big or small. The earlier you have the conversation, the better chance you have of supporting them and preventing their problems from becoming bigger.
HOW TO ASK "R U OK?": TIPS TO GET THE CONVERSATION STARTED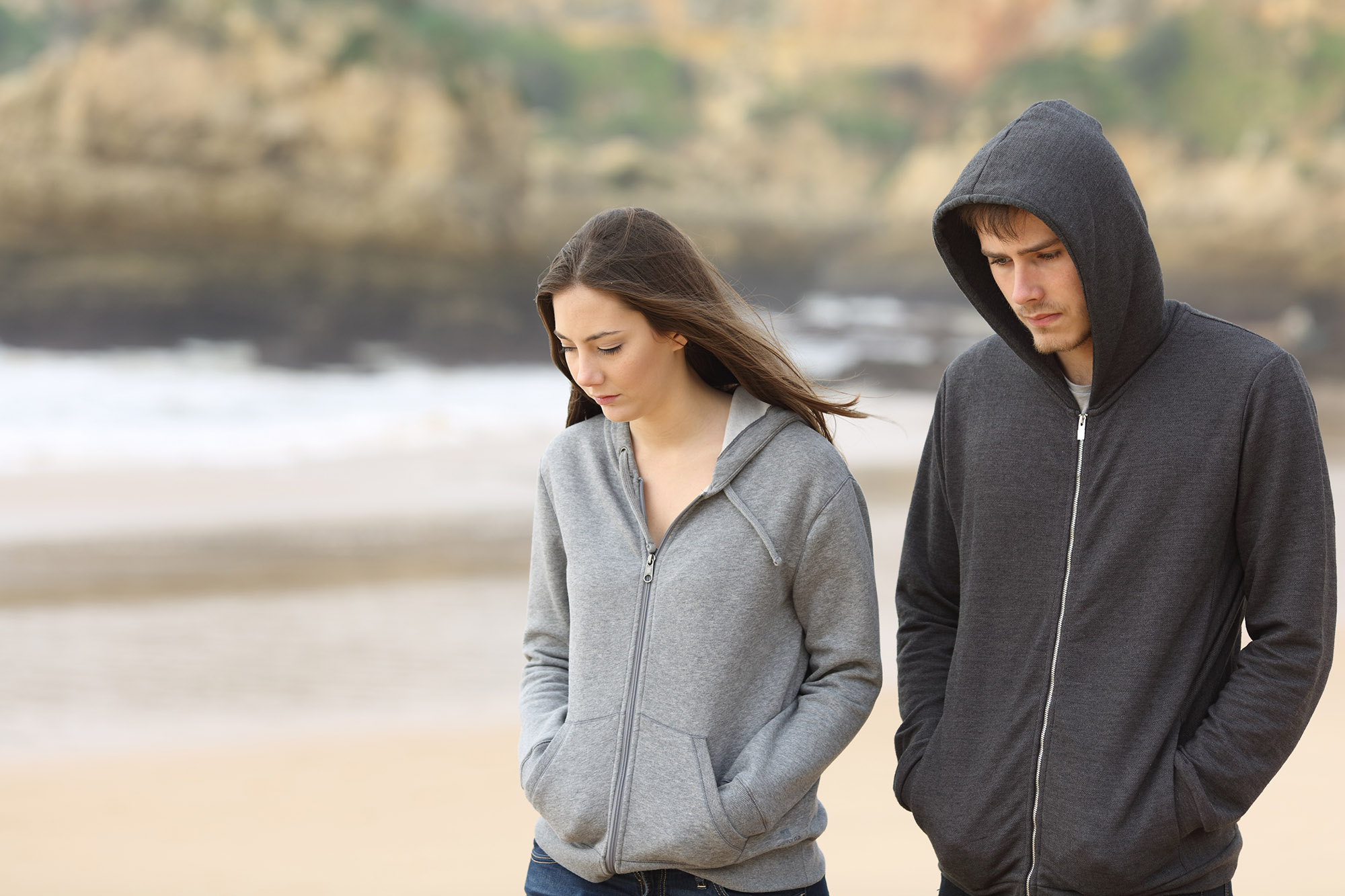 So how do you start a meaningful conversation with someone who might be struggling?
Asking R U OK? when you're rushed or in a busy place is not the ideal way to find out if someone is OK. Arrange a time to meet at a place that's relatively private, but not too formal, when you both have time available.
Suggested moments are when you're on a break from work or study, doing an activity together, online or face-to-face, or while sharing a meal. Many people, including children and teens, can be more amenable to conversation while side-by-side rather than facing each other, like when you're walking, kicking a ball or in the car together.
Be relaxed and friendly in your approach, and think about how you can ease into the conversation. "How are you doing with everything that's going on," might be the perfect intro question during the uncertainty of COVID 19 and lockdowns. You could also start the conversation by letting them know you've noticed a change: "You seem a bit tired lately. How are you feeling?" Use the Conversation Guide from the R U OK? Resources to give you the confidence to get the conversation going.
WHAT ABOUT PRIVACY: MAYBE I SHOULDN'T BE PRYING?
It's totally understandable if you feel concerned about people's privacy, or are unsure or embarrassed at the thought of having a personal conversation.

R U OK? research shows that 80% of those who have recently spoken with someone about what's troubling them found the conversation helped them feel more supported and cared for. And 72% said it helped them feel better about themselves and their situation.
Powerful statistics showing what a difference you could make to someone's wellbeing. 
So don't wait until the people in your life are in crisis or visibly distressed. Ask the question today, because it could change a life.
WHAT IF YOU THINK THEY'RE NOT REALLY OK?
You've asked the question and the response is "I'm fine". But what if your gut tells you they're not?
Respect their decision and don't take it personally. After all, they might not be ready or they might need more time to realise that you genuinely care.
Don't criticise their silence or try to force them to talk.
They may feel comfortable speaking about one aspect of their situation. Perhaps they are reluctant to talk about their feelings, but they might be open to a conversation about their sleep problems.
You could suggest another time to get together and talk, or you could encourage them to talk to a family member, friend or health professional.
Ask if it would be alright for you to check in with them again soon. Pop a note in your diary or set a reminder so you don't forget!
Remember that the simple act of reaching out today might encourage them to talk next time.
CREATIVE IDEAS FOR COVID CHALLENGES
It can be hard to keep in touch with people and ask "Are you OK?" when one or both of you are affected by COVID lockdowns or restrictions. Thankfully, there are lots of ways to stay connected, even when you're not together.
Check in with them regularly. It could be as simple as sending a daily text, dm, voice message or video. You could share a link to helpful sites, like Lifeline (13 11 14), Kids Helpline (1800 55 1800) or headspace (1800 650 890), if you think they might benefit from some more support. 
Good old-fashioned communication can seriously brighten someone's day. How special is a handwritten letter? Care packages delivered to someone's door will be appreciated regardless of whether it's an expensive package ordered from a business, or a hand-packed collection of goodies.
If you are really concerned about someone, more professional support services can be found on the RU OK? 'Find Help' page.
BRAINSTORM PRODUCTIONS SUPPORTS R U OK?, EVERY DAY!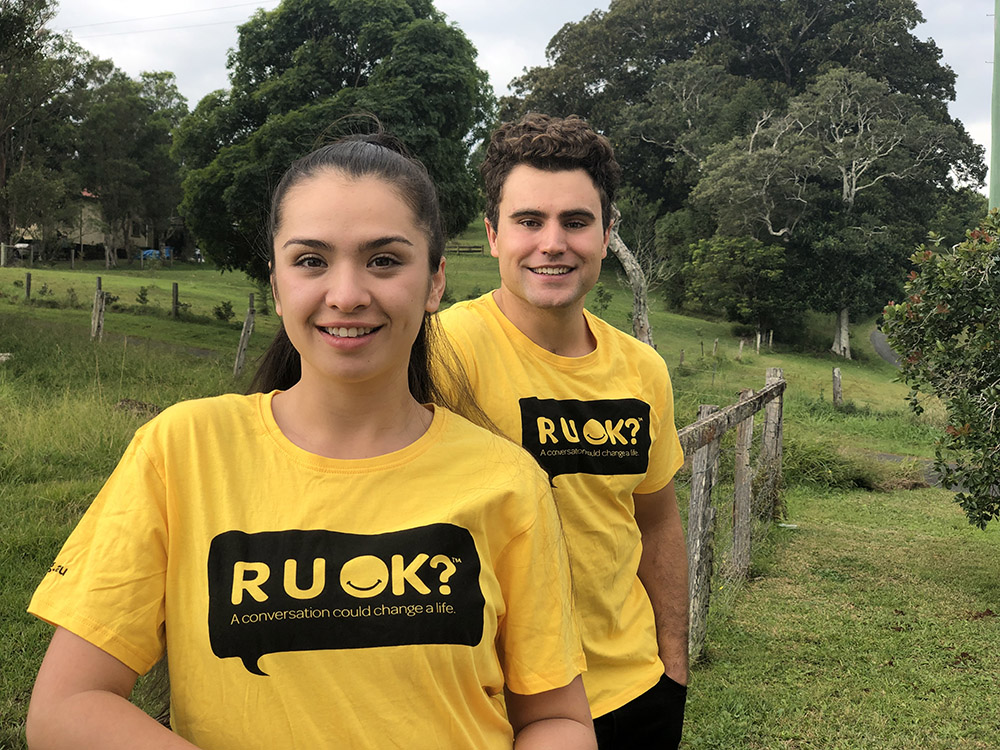 Brainstorm Productions is proud to be an R U OK? School Partner. We contribute to building an R U OK? culture within school communities by presenting student wellbeing programs that encourage connection and positive relationships.
Our live theatre productions can empower students with meaningful strategies towards resilience, help-seeking and positive mental health. We help students understand what signs to look for in themselves, their friends and their family members, and offer tips for what to do if they are worried about someone.
Productions are developed in consultation with education and mental health experts, and are aligned with the R U OK? messaging.
For primary schools: Buddies
Our primary school performance 'Buddies' is all about friendship and positive connections.
Charlie and Lucy are players in an exciting virtual video game. They must cooperate to navigate the 'cyber chamber' and overcome the forces of 'Aggrator'. Can they earn the eight 'friendship discs' and restore the 'Ancient Ring of Friendship'?
By learning cyber safety and friendship lessons, they listen without judgement and finish their adventure feeling happy, safe and supported.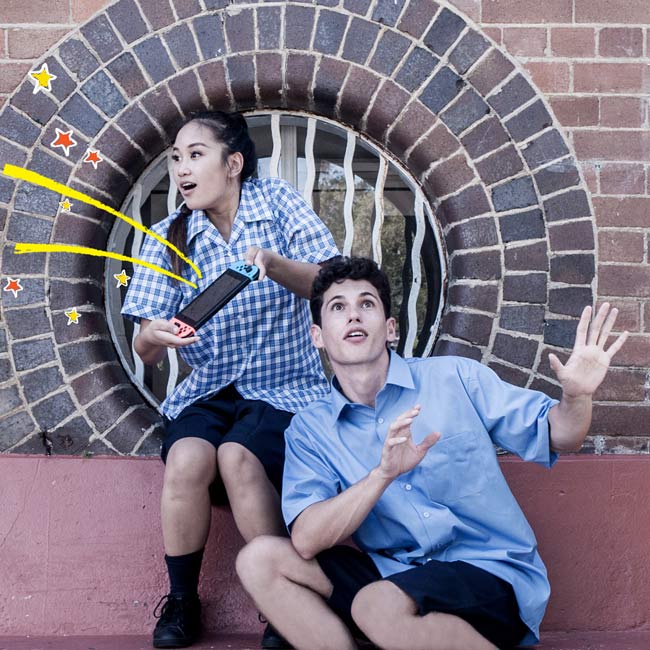 For high schools: The Hurting Game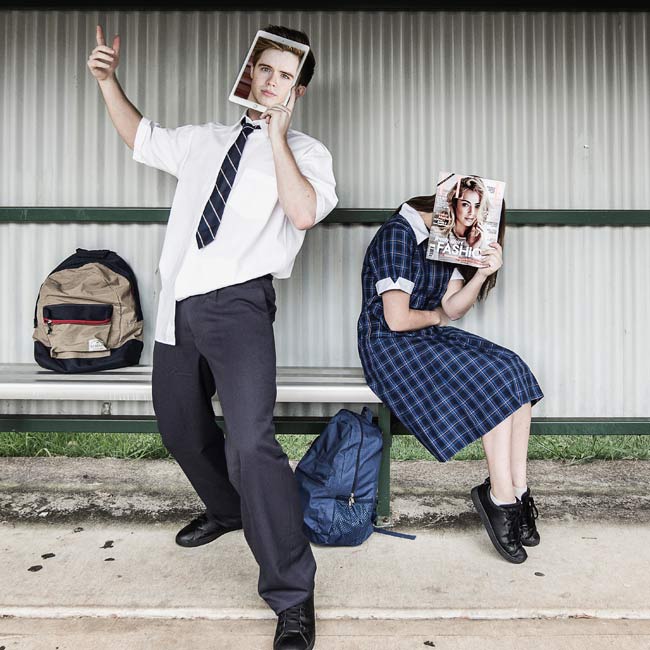 'The Hurting Game' explores the skills needed to face life's challenges.
Maddie and Tom embark on a journey to understand why they have developed unhelpful behaviour patterns, and to appreciate the strengths that help them get through.
Together, they discover that resilience, respect, self-compassion, authentic friendships and seeking help are all ingredients for good mental health.
A live theatre in education experience from Brainstorm Production will positively contribute to your school's R U OK? culture, whether it's scheduled near the day or at another time of the year.
Young, professional, talented actors come to your school to perform a 50-minute production followed by a Q&A session that was developed in consultation with education and mental health experts. Teachers are provided with a range of curriculum-aligned classroom resources to keep the conversations going.
Brainstorm Productions' COVID Safe Plans and Procedures ensure the safety of all staff and students.
Take a look at our Tour Dates page to find out which shows are available in your area.
Head to the R U OK? website to download the full range of resources. This year's resource pack is full of information, booklets, posters, social media content and activities to help you prepare for R U OK?Day on Thursday 9th September!